I am not sure if you have considered the idea of buying cheap home gym equipment but I certainly made that move two years ago. I was a member of a gymnasium for many years and it does have its benefits for certain. These include the social aspects, the discipline to go there and also the coaching you receive to get to the best men's health workouts for you as an individual. However, like me, more and more people are turning away from gym memberships and choosing to invest money in a home gym. My personal reason for doing this was simply cost. I was paying around £30 a month for my membership and although good value for money, it was difficult to sustain, especially when this recession hit. I, like many others, decided I had to cut back and I looked at the things I was spending my money on. As a gym veteran, I pretty much followed a set routine every day so I didn't need coaching. I also had the cost of getting to the gym and the inconvenience of parking etc. I had always been put off by the price of setting up a home gym until I really gave it some serious consideration.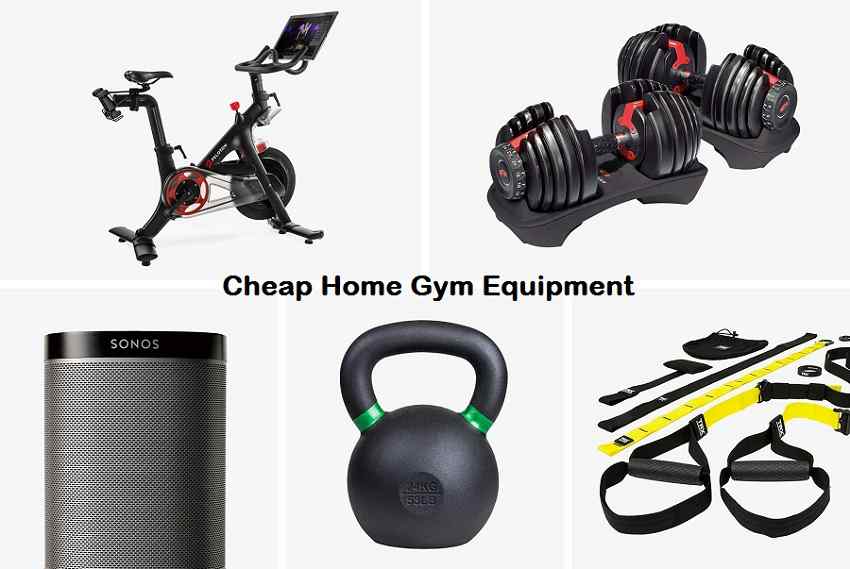 I realized I had plenty of room in my garage and indeed when I looked at what was available, I could even set it up in a spare corner of my house. The variety of equipment available these days and the way they have combined a bench press, leg pull, chest press, etc into one unit is a great space saver and meets all my needs for a good routine workout.
I thought about buying separate parts, to begin with, but quickly realized that an all in one piece of exercise equipment would be ideal for me. The prices started around £99 which is around $130 and for me, that was simply great value for money. A few month's gym memberships and I would soon be paid back. I looked around a lot before making my mind up and I did get what I wanted for a good price. Believe me, there are plenty to chose from and you can also purchase them at various auction sites from those who have given up. visit the best product and there reviews like this one Power Rack Reviews.
There are lots of different makes and types available and they range from laterals to verticals. I prefer a vertical with a simple ratio pulley system because they are easy to set up and are really low maintenance. Some use resistance techniques and other weight techniques and some have a combination of both. I like a combination myself as they work out different muscle groups but either works quite well.
The one I use is vertical and it is very easy to store away in my garage when I am finished. There are larger and more professional ones available but I would only recommend these if you are into some serious men's workouts.
I like cheap home gym equipment that gives me an overall body workout and this combined with a good diet and good nutrition keeps me fit and healthy. If you have been considering doing this then I would recommend considering the following:
Who is going to be using it?
Are you limited for space?
How much are you willing to pay?
How often will it be used?
What is the guarantee on the system?
Don't rush into buying this system as it is a long term investment in your health and fitness. I have seen thousands of these being sold on auction sites. That is probably because people have started with great intentions and either given up on keeping fit, or found that the system didn't meet their needs, took up too much room or broke.
Don't fall into any of those traps and a little bit of research goes a very long way. I have been using my own system now for around two years and all I have ever had to do is provide a little oil to the pulley system about once a month. Other than that, I just clean it after use and rub it down until it is dry.
One very important point is to assemble it properly and please follow the instructions and NO short cuts. So many people rush this part and then get annoyed when it doesn't come together as it should, or starts to creak after a few days due to loose nuts and bolts. There is no hurry in setting this up and if you do it properly at the start, then it will last you a lifetime.
Home gym equipment is cheap today and cheaper than it has ever been. If you have considered this in the past or are doing so now, then there is simply no better time. The market is awash by good products and by good brands, so make your selection and start your men's health workout at home.
I hope you have enjoyed this article and found it helpful.
My belief in life is that you only get one body and you should do your best to look after it and keep it healthy and fit. It really doesn't take a lot of time or effort to do this and in truth, it is all about getting into a good habit of regular exercise, a sensible diet and not abusing your body.