Some individuals might believe that as long as a shoe looks good, that's all that matters. But some footwear stands out from the others. Elevator shoes are a prime example of such footwear. They come in various configurations, sizes, and shapes. They contribute to someone's height growth, which has several positive effects. The advantage of wearing elevator shoes is that no one can tell how much taller the wearer has become, giving the impression that they are naturally tall.
When viewed from the outside, elevator shoes typically resemble any other type of shoe. The insole in them helps to increase one's height, and that is their secret. As a result, elevator shoes have a number of benefits, such as: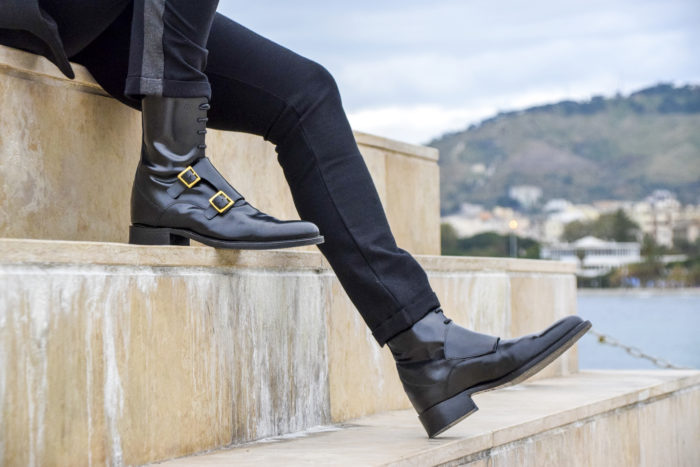 Elevator shoes give the impression that the wearer is taller, which improves posture. One can walk properly while holding their head up if they are wearing elevator shoes. They maintain a person's shoulders in a square position, and their increased stature gives them a more pleasing and orderly appearance.
Maintaining eye contact – Wearing elevator shoes will make you taller, making it easier for people to see your face. It enables you to retain eye contact when conversing with others. Making eye contact is a powerful tool for communicating.
Elevator shoes are available in a variety of styles, making them appropriate for a range of situations. You may easily get elevator shoes made for work, social gatherings, and many other occasions. Additionally, you can show off your sense of style by donning elevator shoes and a flawless attire.
An increase in confidence – Being tall gives you more self-assurance, which enables you to assert your authority. In your professional life and when pursuing your personal goals, confidence is crucial.
What Kind of Elevator Shoes Are There?
The ideal shoe is one that fits your feet properly and is long-lastingly comfy. Elevator shoes can be made from a variety of materials, such as suede, leather, canvas, and other textiles. They produce a variety of shoes as a result, including: 
Formal shoes, for use on formal events like business; 

Snickers, for sports; 

Loafers, for the ideal casual style; 

Boots, which may be worn with city clothing; and 

Sandals, for the hot summer.
What Qualities Should Buyers Look for in Elevator Shoes?
Although the fundamental function of elevator shoes may be obvious, not all brands will be aware of the other requirements. Most companies will advertise that buying elevator shoes will instantly make you appear taller. However, it is imperative to use caution when purchasing them.
To begin with, make sure the elevator shoes you buy don't appear any different from conventional shoes. A decent elevator shoe should look like a regular shoe from the outside while having a specifically created insole that increases the wearer's height. Choose shoes that don't make it clear that they are intended to make you taller.
Additionally, make sure the elevator shoes you buy are made of high-quality materials. It is better to stay away from bonded leather. You can get shoes made of pure leather, which will guarantee that they are well-made and durable. Nobody will notice the rise in height if you wear elevator shoes.
Follow – https://lifefitnesstricks.com for More Updates