Asthma is a respiratory or lung disorder that arises because of allergies. Wheezing, breathing problem, breathlessness, coughing, and chest tightness are some of the most common symptoms of Asthma.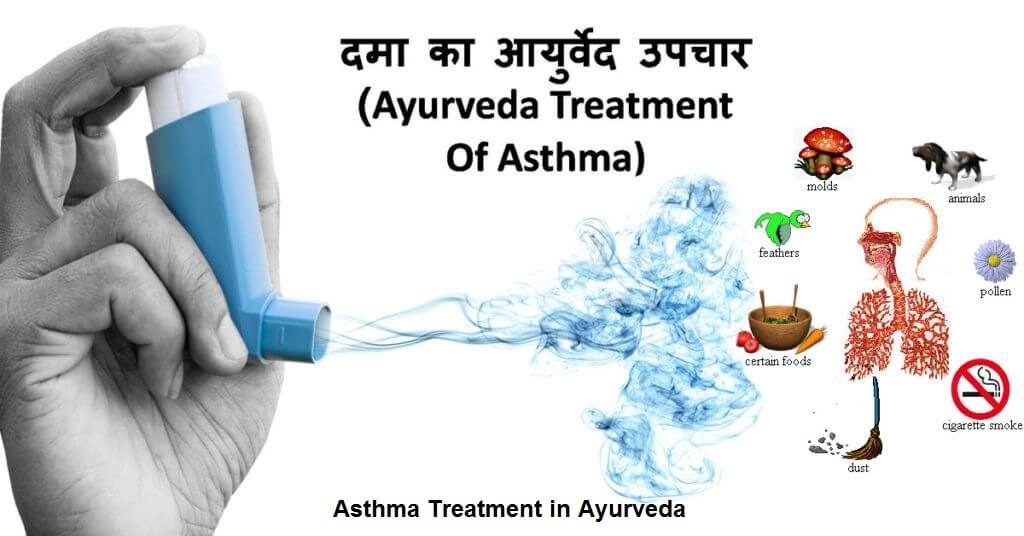 What are the causes of Asthma?
However, there are no defined causes of Asthma are there. The symptoms of Asthma varies as well as there is no defined reason why one suffers from Asthma and why not others. Some allergens such as grass, food, pollen, animals such as dogs and cats and many others can create Asthma problem.
Asthma Treatment in Ayurveda
According to Ayurveda, poor digestion and poor elimination of the food from the body is the main cause of the Asthma. It helps in improving the digestion by adopting a great lifestyle. Adopting the right lifestyle will help in pacifying Kapha, it detoxifies the body as well as improves one's immunity.
First of all, one needs to identify the allergens to cure the disease. Once you are able to identify the allergens, the next you have to avoid those allergens. Other than these, therapies are also used in Ayurvedic treatment.
Dietary treatment in Ayurveda
Consume warm or boiled water plenty of times in a day.
Avoid processed and fried foods.
Avoid overeating
Take light dinner at night, take it before 1 to 2 hours before going to bed
Avoid foods that have a natural tendency of producing phlegm and mucus such as buttermilk, lentils, sugar, curds, rice and heavy milk.
Avoid some fruits including banana, papaya. Guava, watermelon and much more.
Have a look at some herbal remedies for Asthma!!!
Ginger and garlic cloves herbal remedy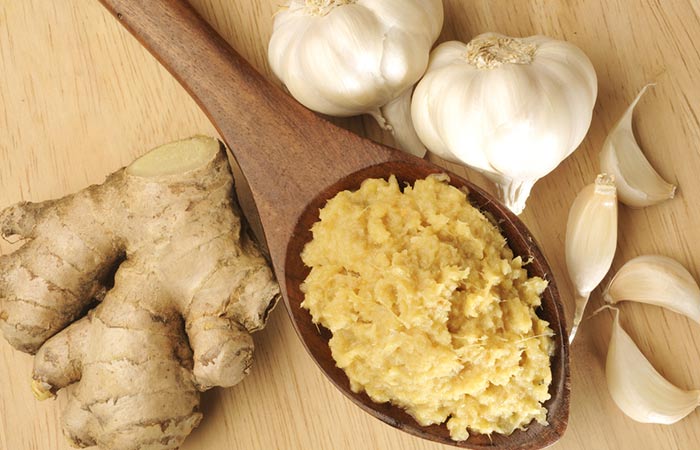 When it comes to inflammation properties, ginger is the most trustable herb present there. Prepare a half cup of ginger tea, add 2 to 3 cloves of crushed garlic into it. Drink the solution to get effective results.
Honey and cinnamon solution
Boil a cup of water, add 1 teaspoon of cinnamon and a ¼ spoon of trikatu into it. Keep it on rest for 10 minutes and then add 1 teaspoon of honey into it. In order to get maximum benefits, consume the solution twice in a day.
Bay leaf, honey, and pippali
Mix ¼ teaspoon of Pippali and half teaspoon of the bay leaf into 1 teaspoon of the honey. Consume the solution two to three times a day. The solution is great for curing the disease. It will prevent the symptoms of the disease soon.
Licorice and ginger
Licorice is commonly known as Mulethi that contains great anti-inflammatory properties. Prepare a tea using half a teaspoon of ginger and half teaspoon of licorice to cure Asthma and its symptoms. It is an effective solution for managing asthma.
Turmeric powder and ginger
It is really very quick to prepare ginger and turmeric powder. Boil a glass of milk, add 1 teaspoon of grated ginger and a ½ tablespoon of turmeric powder into it. Consume it twice a day. This is an effective remedy that can reduce the frequency of asthma attack.
Juices
Juices such as carrot juice, lemon, and spinach juices are the most common natural remedies used to treat Asthma. Taking fresh grass juice is also great because it is a rich source of Vitamin A, B and E. It is such an effective remedy in controlling Asthma treatment.
Wrapping it all up!!!
Other than these herbal remedies, Yoga and Pranayama are also beneficial in curing Asthma. If you are suffering from this dangerous disease then these herbal remedies are perfect for you to cure the disease at a faster rate.
Author Bio: Satnam Singh is a health practitioner in Arogyam Allergy Centre. He is an herbalist and naturopath who is the founder and CEO of 6 Ayurvedic hospitals in Northern India. He leads a team of highly qualified and Ayurvedic doctors.
Trying to find Winnipeg SEO company freshtraffic ? Check out this page: freshtraffic