When you're pregnant, your top priority is to make sure the little angel growing in your womb is safe and healthy. Perhaps, your OB-GYN has given you a list of do's and don'ts in terms of food, sleeping habits, exercise, and daily activities for taking care of yourself and your baby.
However, they tend to forget to remind you about another crucial aspect in every woman's life: skin care, and what and what not to include in your regimen.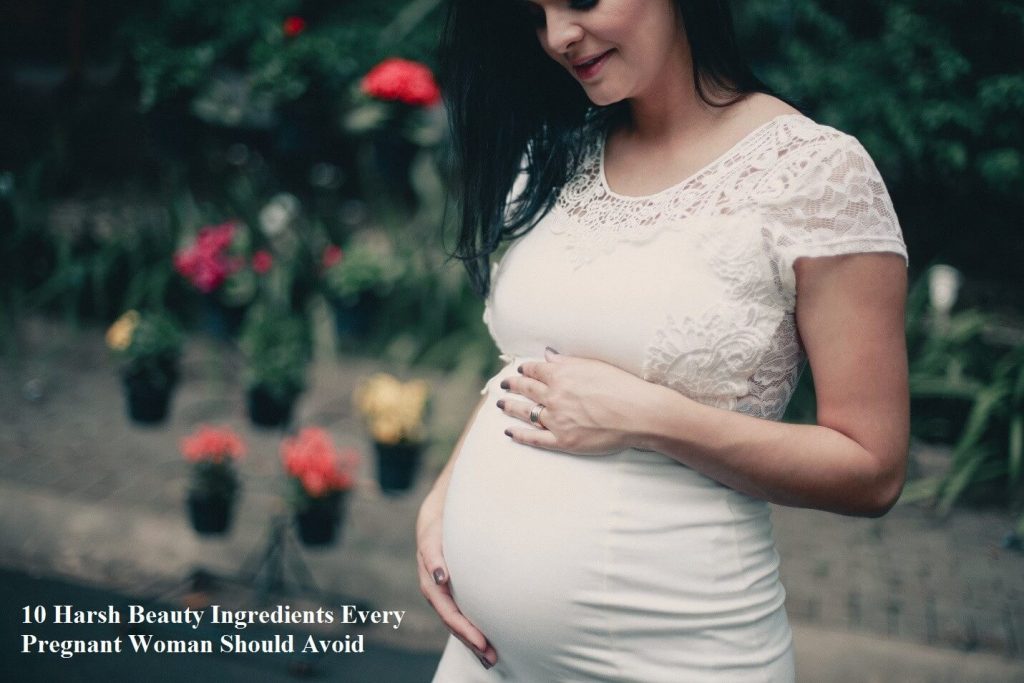 Every expecting mother wants to look as ravishing as possible during pregnancy. The problem is, some skin care products, beauty treatments, and makeup may contain chemicals that could be harmful to you and your little one.
Have no fear, help is here. If you're an expecting mom, here's a list of the skin care products and ingredients you must avoid during pregnancy.
Retinoids
Commonly found in: Retin-A (Tretinoin), Accutane (Isotretinoin), and other acne treatment and anti-aging medications.
Want to look acne-free and wrinkle-free? While some over the counter medications can help, be extra careful when you're pregnant.
Avoid products that contain any of the retinoids at all costs. If you're using one, discontinue immediately. There's a proven link between retinoid usage and increased risk of birth defects for developing babies. Check your labels for ingredients including retinoic acid, tretinoin, isotretinoin, tazarotene, adapalene, retinyl palmitate, and retinaldehyde.
Benzoyl Peroxide
Commonly found in: Acne treatments
During pregnancy, all that extra hormonal activity may cause some lucky ladies to look ravishing. But for other women, it can have the opposite effect, leading to hormonal acne. Benzoyl Peroxide is one powerful acne-buster, but it is never advisable for pregnant women. Dermatologists and ob-gyns alike suggest avoiding this product for it can be too harsh and strong for the baby.
Formaldehyde
Commonly found in: Hair straightening treatments, nail polish, and eyelash glue.
Think of going to the salon for a quick hair and nail job? Think again. There's a big possibility your hair treatment and nail coloring products contain this harsh chemical. Formaldehyde has been associated with cancer and other medical conditions like chest pain, breathing difficulty, and respiratory irritations.
Toluene
Commonly found in: Nail polish
Ever wondered why pregnant women are advised to stop using any nail polish? Most popular nail polishes contain toluene, a so-called carcinogen, along with phthalates and formaldehyde. This so-called "toxic trio" form a strong combination of toxins that are extremely harmful not only for pregnant women but for everyone in general.
Ammonia
Commonly found in: Hair dye formulas
Ammonia, which is present in most hair dye formulas, is proven to irritate the lungs and skin. It's best to avoid coloring your hair before and after pregnancy unless you're 100% sure you or your stylist are using ammonia-free hair dyes.
Hydroquinone
Commonly found in: Skin bleaching or brightening serums and creams.
Hydroquinone is used as a lightening agent for treating dark patches of the skin, and conditions like melasma and chloasma. Even if you notice dark patches during pregnancy, it's best to abstain from this ingredient. Studies have shown that 45% of this powerful medication is penetrated into the skin after topical application, which could be risky for pregnant women.
Dihydroxyacetone (DHA)
Commonly found in: Spray self-tanners
When you have a baby on board, ditch the spray tan. While they add a lovely color to your complexion without getting worried about UV-induced skin damage, they can be dangerous when inhaled.
For a nice sunkissed glow, it's better to tan the natural way, like basking safely under the sun. Make sure to slather on sunscreen.
Chemical sunscreen blockers
Commonly found in: Chemical sunscreens
Speaking of sunscreens, dermatologists can't stress enough how important they are in skincare. However, keep in mind that some sunscreen formulas are not suitable for pregnant women.
Sunscreens come in two forms: physical and chemical. Chemical sunscreens, containing potent ingredients like avobenzone, octocrylene, oxybenzone, homosalate, octisalate, oxtinoxate, oxtocrylene, and menthyl anthranilate, are the ones you should avoid. It's safe to stick to physical sunscreen containing minerals zinc oxide and titanium oxide.
Thioglycolic acid
Commonly found in: Chemical hair removal creams
Don't be surprised when pregnancy hormones cause you to grow hair in unwanted hairs. While it's tempting to get rid of them instantly, refrain yourself from using hair removal creams containing this ingredient. This chemical can also be labeled as acetyl mercaptan, mercaptoacetate, mercaptoacetic acid, and thiovanic acid.
You may opt for safer hair removal alternatives instead like shaving, tweezing, and threading, Waxing is generally safe but not advisable, especially if you have sensitive skin.
Fragrances
Commonly found in: Strong perfumes, scented skin and hair products
Fragrances are made up of harmful chemicals such as benzene derivatives, aldehydes, and parabens. Mild and fragrance-free skin care products are your best bet. As for scents, skip strong perfumes and just stick to baby colognes or gentle fragrances with natural scents like peppermint and citrus.
Author Bio: Mina Corpuz is a resident writer for Géniale Skin Cancer Clinic, a Medical Aesthetic and Skin Cancer Centre providing top of the line services from industry-leading skin cancer treatments to innovative medical aesthetic procedures.  She writes articles focusing on cosmetic, medical, and surgical care, and wellness.