It's no secret that's impossible for your skin to look flawless 24/7. We all have late nights, which give us dark circles and sallow skin. We get hormonal acne every month. And in some cases, we get injured and get bruises. Oftentimes, we cover these impurities by applying our beloved concealers more generously.
But beauty experts have come up with a genius way of covering your flaws with makeup that doesn't involve overdoing your favorite concealer: color correcting.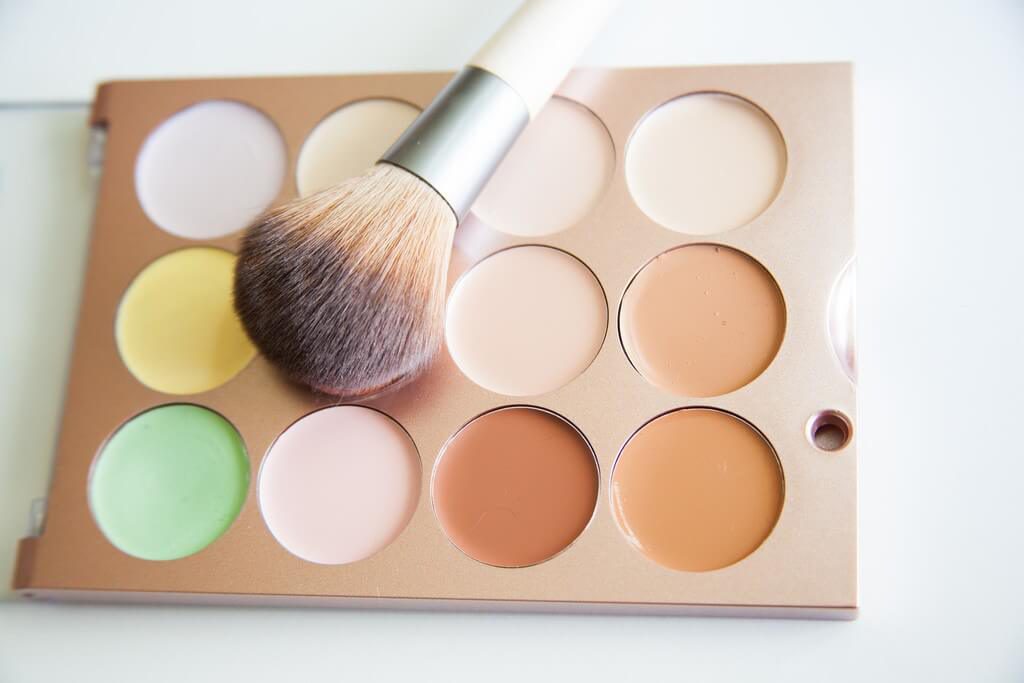 Color correcting concealers are formulated to hide skin imperfections, neutralize skin discoloration, and make the most of your natural complexion. They're recommended for anyone with dark circles, dark spots, redness, scars, bruises, and hyperpigmentation.
If you're new to the complex beauty industry, you may find it weird to see a green, purple, yellow, and peach concealers all over your face. But trust me: they work like magic if, and only if, you know what to use and how to use them correctly.
Wanting to learn basic color correcting makeup techniques? Here's everything you need to know.
How Color Correcting Works
When using color correcting concealers, there are two things to keep in mind: color and consistency. To start things off, you may probably be wondering, "what colors do I use to color correct what?"
Check out the color wheel shown here. Complimentary colors, or the opposites, cancel out each other.
For instance, if you need to correct redness in your skin, look for the red and see what color is directly opposite to that: green. That means you need a green concealer makeup to color-correct any redness.
Same goes for using orange shades for color-correcting bluish tones, like dark circles, and yellow tones for counterbalancing dull, purplish areas, and vice versa.
Next, think about consistency. The rule of thumb is to apply a product with a more intense hue for extreme cases of discoloration. On the other hand, go for sheerer formula in a softer hue for moderate cases of discoloration.
Color Correcting 101
Green Color Correctors: For Neutralizing Redness
Green counteracts intense redness from acne and acne scars, sunburns, rosacea, birthmarks, blotchy skin, rashes, and skin sensitivities. Green works like magic for those angry red pimples that ruin your day. Just make sure to have a lighter coverage to avoid looking too caked.
Rule of thumb: for moderate redness, you may use sheerer formulas. You don't want to look like Shrek, do you?
Yellow Color Correctors: For Neutralizing Purple Undertones
Yellow color correctors are multi-taskers. Generally, it used for brightening and evening out your complexion, especially if you have a lackluster skin. It neutralizes hyperpigmentation, dark spots, and even purple-hued under-eye circles.
If you want to calm all-over redness that's mild, you may opt for a yellow color corrector rather than a green one. It counteracts redness around the nose and mouth.
Peach, Orange, And Red Color Correctors: For Neutralizing Bluish Hues
If you're bothered by your dark circles, for the longest time, color correctors in peach, orange, or red tones are a must-have. It helps with erasing dark, bluish under-eye circles, visible veins, pigmentation, dark spots, and past blemish marks.
But first, you need to assess your skin tone to see which shade works best.
For light to medium skin tones, opt for pink and peachy tones.
If you have a tan to dark complexion, orange tones work best.
If you have deep skin, use red correctors.
Lilac Color Correctors: For Neutralizing Dull, Yellowish Look.
Violet tones help neutralize sallowness, and dullness, especially on tan or olive skin with yellow undertones. It also cancels out overly yellow or orange tones in your whole face, which may have been caused by self-tanning.
How To Incorporate Color Correctors In Your Makeup Routine
When applying color correctors, keep the following rules in mind:
Prep, prep, prep – Make sure your face is clean and primed prior to applying any makeup.
Use it deliberately – Only use the corrector where you need it. Think of it as something to assist your beloved foundation and concealer in neutralizing skin tone and make the most of your natural complexion. Don't use them to switch your skin tone from cool to warm or vice versa.
Less is more – Always start with less product and gradually build up as needed.
Blot, not swipe – It's ideal to use your fingers instead of working with a brush to achieve a natural look and avoid overdoing it. Once you've color-corrected your skin, pat the foundation and then concealer with a makeup sponge to blend it. Don't buff. Lastly, set your makeup with a powder for a more even-toned complexion.
Color correctors aren't for everyone – it's only for those who are bothered by extreme skin discoloration. That said, if you're happy with your everyday makeup routine, there's no need to complicate everything.
Author Bio: Mina Corpuz is a resident writer for Napoleon Perdis Makeup Courses, a leading luxury makeup brand in Australia, which prides itself in delivering top of the line cosmetics and makeup courses. Sticking to the heart of the cosmetics brand, she aims to empower women with articles about style and beauty.