There are quite a few problems that plague the human body. Some are genetic and some are forced on us by our external surroundings. However thanks to the advancement of medical science, there are ways to navigate around and treat these problems. One such major problem that is observed in many, especially children and is the problem of having a cleft lip. Fortunately, there are ways to mend this problem. If a child or a young adult has a cleft lip then one can find out the Cleft lip Surgery Cost in India and get it treated through surgery. However, before that happens it is essential that one figures out what exactly is this problem and what are the ways through which it can be treated. Let us try and address this congenital disease, step by step.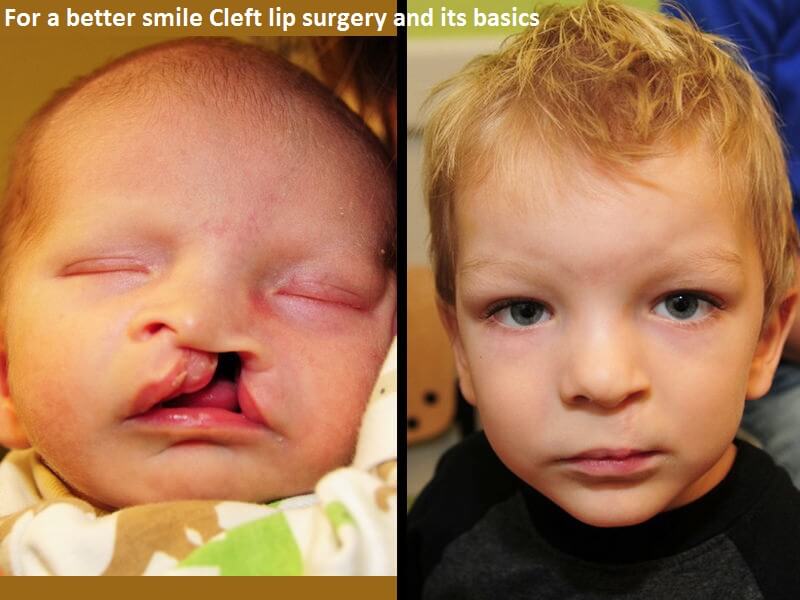 What is a cleft lip?
As mentioned before this is a congenital disorder because of which there is an opening on the opening of the lip, or the mouth's roof, or an opening in the back of the mouth on the soft tissues. Sometimes it is observed with a cleft palate too which aggravates the seriousness of the condition. There might also be a separation between the upper jawbones of the upper gum. It is mainly observed in children after birth and the chances of recovery are higher if the surgery is done at the earliest. However, since it costs some amount of money, people have to wait around a bit to get this problem treated. Children have cells that grow faster and hence the recovery time and the chances for a complete recovery is more in them than in adults, which is why it is advised that this problem gets treated as soon as possible. Being a congenital disease, it is often observed in certain geographical conditions and demography and might often be observed in certain ethnic groups.
Difficulties of having a cleft lip
It is important to remember that a problem of the cleft lip is not something which is essentially life-threatening. However, it can lead to a series of problems and serious issues of mental illness, stemming from a lack of self-confidence because of this, which demands immediate treatment. The physical problems that are associated with such a condition are various eating problems, speaking difficulties, infections and not to mention dental issues. In terms of eating, swallowing solid and liquid food can become a major issue. Most cleft lip patients cannot speak properly since the speech sounds get affected. They are also prone to ear infections since the very same tube is connected with our ear canal as well. Since the jaws and gums get affected by this condition, teeth growth is often hampered.
Modes of treatment
The only effective way to treat this problem is through plastic surgery. It is a fairly common procedure. However, the nature of the cleft lip and its associated problems will determine the nature and the mode of surgery that needs to be used for effective treatment. Since the cleft lip is a problem that is observed right after birth, immediate consultation is required with a plastic surgeon. If treatment is meted out to an infant, at about three months old, then the chances of recovery are the highest. An infant needs to be a minimum of three months when this surgery is done. Performing this surgery at such an early stage guarantees that the infant will not even become aware that they were prone to such a condition ever in their life and they will suffer from no speech difficulties. If you have a feeling that you want to explore better treatment options in the form of plastic surgeons, then you can look at other countries. For example, the best plastic surgery Singapore can help you address cleft lip troubles and ensure a speedy recovery. Plastic surgeons in Singapore are some of the world's best.
Finding the right centre for treatment
If you know someone with a cleft lip problem, first make a list of all the medical centers that treat this condition, which is readily available online. Then find out the Cleft lip Surgery Cost in India and go about the procedure after consultation with a good plastic surgeon who will devise the best mode of treatment for the child. Recovery time and proper follow-up is also necessary to prevent infection or any further complications.
Cleft lips are common conditions that can be treated quite effectively. Make sure that you get it treated at the soonest to avoid complications in the future.