Every workplace comes with its own set of complex dynamics and works ethics underpinning its core business. Employers and employees alike are geared towards optimizing the company's business. As much as your energies are concentrated on giving your best, you also feel the need to know how you are perceived at work. The desire for validation from your employer, peer or colleague is quite strong. It is natural too. It helps to know that you are doing a fantastic job. On the other hand, if you are doing a mediocre job, you will feel the need to improve and seek ways to do just that.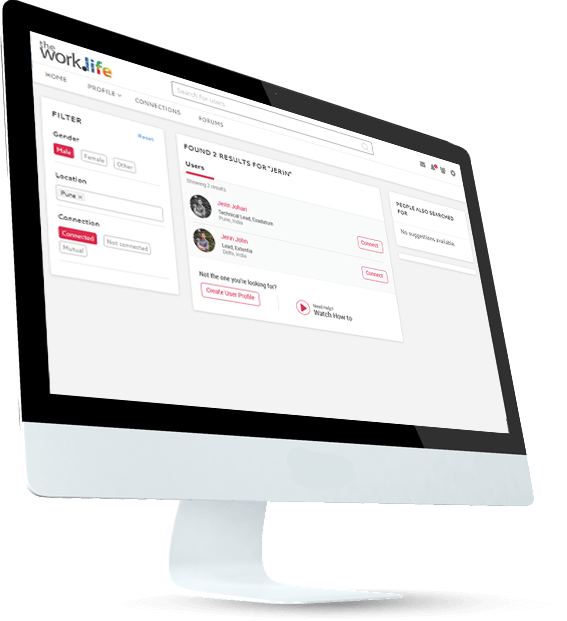 So, how can you get to know how well you are doing or have done the job? That's where we come in at thework.life You can rate your colleagues, bosses, employees, and anybody you meet at work and write a detailed review of them.
Staying True
The new workplace review portal will serve as a parameter to understand the atmosphere of the company, the attitude of the people working there, and the overall level of comfort and security one can expect at a company. Therefore, all users of the platform must be honest with their reviews.
These workplace reviews by employees and employers will help people get a good idea about what is going on. If you have something wonderful to say about someone, go ahead at say it. On the other hand, if you have too many concerns that you cannot directly address just say that as well. It is a great power to be able to express what you think or feel about people, on a portal that is open for the internet to see. Whatever you say about anybody, will be heard. This is also a huge responsibility. Honesty is crucial.
But do not worry. The portal compares multiple reviews for every person so that the people doing research on a particular person, will have access to all the reviews. To ensure the reviews are a true reflection of you, you could go a step ahead and encourage colleagues to validate the reviews using the up-vote or down-vote buttons. By reading many reviews, and checking the rating, the reader will get a true image of the person being reviewed. This is how theworklife ensures honesty on the platform.
Stay Anonymous
Are you worried that your negative review about someone in a position of authority at your workplace might adversely impact your job or career? Are you too shy to directly praise someone?
Have no fear or hesitation. You can express your opinions without having to disclose your identity. You can submit anonymous ratings and reviews when you want to be heard but not seen. You can even review your boss without any inhibition.
Build your Brand, Build Trust
theworklife is a great place to create a good image of yourself. You work hard, you have skills, you are kind and helpful. none of that should miss the attention of the world. This is the place to enhance your online brand by getting your colleagues to review you.
This is the place where you can let the important people know everything you want them to know. If you are looking for a new opportunity, employers from your potential workplace will search for this platform to find out more about you. If you want to start a new business, you can let your potential clients and investors check out the testimonials from your colleagues and bosses.
Reviews from theworklife will have very high credibility because they are from people who you work with, people who have seen you lead, or execute orders with perfection and people who have known you as personally as anybody at work might need to know you.
On its platform, you will get 360-degree feedback from all the people you have ever worked with. This will legitimize the reviews and let new people who are interested in working with you, get a clear idea of what to expect from you. When they get a picture of you at work, consistently, they will trust you and be more willing to invest in your ideas or add you to their team.
Build the Company Brand Image
With the help of this, you can build a brand image for your entire company by providing wholesome feedback for all the employees, bosses, managers or even the CEO, the overall work experience of employees, and the partnership experience with companies or vendors who have been associated with your company. These company reviews can be anonymous or identifiable.
With the help of company reviews, potential employees will feel comfortable knowing the work environment at this company. Potential investors will be able to judge the professionalism and culture of the company.
Rebuild a Better Workplace
No matter how good a company is, it always has room for improvement. No matter how dissatisfied people are with a company, there is always redemption. With its, you will get to locate the exact problem at your company. Once you detect the weak points, you can work on it to make the company a great place to work at, with Great People to Work With.
If you know what you need to know, you will be able to make the necessary modifications and take the company to the elite level of professionalism and employee satisfaction so that your company, or the company you work for, may stand out as one of the best and most desired places to work at.
Rate your colleagues, business partners, employers, employees, every staff member, and every work associate, anonymously or publicly, by simply logging in using your Facebook or LinkedIn account. Create awareness about what needs a change, voice your opinions, and create a great brand image for yourself, your work peers, and your company.