Stomach problems are quite common and needless to say, they happen to everyone. Problems related to the digestive system of which stomach is perhaps the most essential organ is not something that we are unaware of and neither is it very rare. However people tend to take their stomach ailments fairly lightly, but often fail to understand that it needs to be treated immediately and that too with proper guidance. No matter how small the problem might seem, but you need to treat it with proper medicines so that they are cured of the root and problem cannot fester within which will give rise to further complications in the future. It will always be helpful if you have a list of the best gastroenterology hospitals in India at your disposal at all times because problems related to the gastrointestinal system can lead to emergencies as well.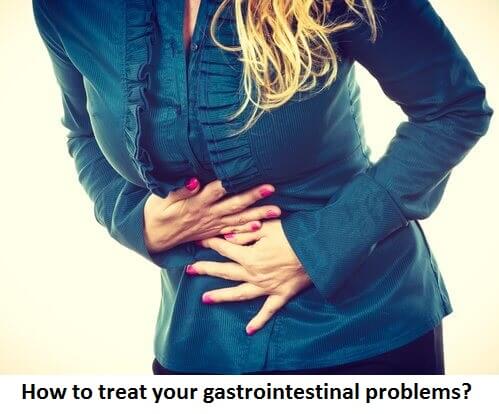 Common gastrointestinal problems that you should be aware of
The list is quite a large one when it comes to gastrointestinal problems. Sometimes these are a combination of a few problems, while sometimes they are a single problem that is giving rise to a host of other discomforts in the body. These can be serious in nature, or they can be mild but will require immediate treatment because when left untreated they will give rise to other issues in the long run.
One of the most common issues that one suffers from is irritable bowel syndrome. This can lead to serious discomfort in the stomach region accompanied by digestive disorders. This can manifest itself as constipation or even loose motion depending on the constitution of the person. People tend to take this syndrome rather lightly, but if you keep on suffering from IBS then there might be an underlying condition that needs to be looked at, at the earliest. Apart from IBS, one might also suffer from other manifestations of digestive disorders like hemorrhoids. These two are pretty common and if you keep on suffering from this problem then it is absolutely essential that you get it checked out and treated properly. Some of the bigger problems include stomach cancer, which too can be treated and arrested for some time with the right treatment plan.
Signs and symptoms that you should be wary of
The signs are quite clear as to when we should consult a gastroenterologist, but we choose to acknowledge them or work on them. It is essential that we understand what is wrong and why it is happening in order to be able to effectively deal with it. Here are some of the signs that one should always be aware of:
Constant indigestion or dyspepsia. Rather than taking digestion aiding pills every day, visit a doctor to get a complete treatment.
If you are experiencing acid reflux or heartburn at frequent intervals, then go visit a doctor.
Peptic ulcers too need to be treated with utmost caution and care
If you are experiencing bloating and belching, then to it is important to get yourself checked.
Extreme stomach pains are indicative of gallstones which need to be addressed as well.
How to locate a good treatment centre?
One of the most essential things about getting the treatment is making sure that you go to the right place to get yourself treated. One of the most effective ways to find the best treatment centres is to do some research. You will get a lot of lists online on the best gastroenterology hospitals in India from where you can note down the centres that are near your place which you can go to in case of emergencies. You can also list them based on the doctors who sit there and their specializations. Having this list will come in handy, you never know when. You should also take reviews from friends and family members and record their past experiences in mind. This will help you in choosing the right hospital for yourself even during an emergency. Talk to people, find out more about the medical centres and then prepare a list of the best.
Stomach problems unfortunately often go unchecked which results in issues later on in life which goes way out of hand. Be aware of stomach problems and get them treated as soon as you can!